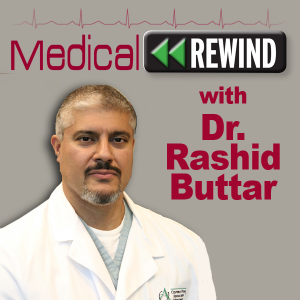 Measles, SSRI antidepressants and intracranial hemorrhage, Stair walking rather than drinking coffee, Women conned into double mastectomies, and much more!
If you missed Medical Rewind with Dr. Rashid A. Buttar and Robert Scott Bell, be sure to go to www.MedicalRewind.com to listen to the show replay.
..
According to reports from the health commissioner's office, there are now 30 cases of children in Hennepin County who have been diagnosed with measles, and 28 of them are Somali children who have not been vaccinated. All of the cases involve children 5 years of age and younger.
SSRI antidepressants increase risk of intracranial hemorrhage by Jon Rappoport
You'll feel more energized if you do some easy stair walking rather than drinking caffeine, a new study recommends. The study included college women who said they were chronically sleep deprived, meaning they got less than 6.5 hours of sleep a night.
Women being CONNED into unnecessary double mastectomies by doctors who misrepresent genetic testing, warns Stanford researchers.
How can you get an Advanced Medicine Seminar in your city? Just get 50 or more of your friends together and contact info@drbuttar.com to learn the details.
..
Remember to pick up the international best seller "9 Steps To Keep the Doctor Away!"

http://www.the9steps.com/ (if you buy the book, you can get a DVD for an incredible discount!)
Is there life after Trans-D Tropin? YES there is. There is an option. Did you know about the FDA destroying supplement companies by claiming that their products are unapproved new drugs? Click here to read a special message and find out the alternative to Trans-D Tropin.
..
..