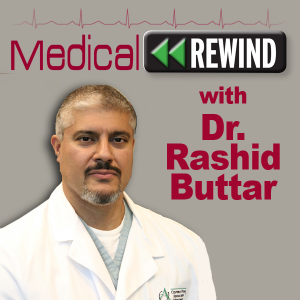 Delirium, Chronic disease is not an inevitable part of aging,  American Cancer Society endorsed HPV vaccination recommendations, and much more!
If you missed Medical Rewind with Dr. Rashid A. Buttar and Robert Scott Bell, be sure to go to www.MedicalRewind.com to listen to the show replay.
..
Natural health advocate and mother of three stopped vaccinating children following adverse reactions; boosted immunity with organic food instead.
What if you could live well into your 90s and still be in good health? A new study suggests that may be possible, particularly if you have good genes. "Chronic disease is not an inevitable part of aging," said Dr. Sofiya Milman, an assistant professor of medicine at the Albert Einstein College of Medicine in New York City. "An extended period of good health can accompany a long life span and is an achievable goal."
The Thomas More Law Center ("TMLC"), a national nonprofit public interest law firm based in Ann Arbor, MI, has filed a federal lawsuit against State and County officials and employees seeking to stop a State-sponsored religious inquisition of parents who have religious objections to State vaccination requirements.
The American Cancer Society has endorsed the U.S. government's HPV vaccination recommendations, which include immunizing all preteens against the sexually transmitted human papilloma virus.
People with diabetes who get the flu vaccine may be less likely to wind up hospitalized for cardiovascular or respiratory problems, a recent study suggests. "The potential impact of influenza vaccine to reduce serious illness and death highlight the importance to renew efforts to ensure that people with diabetes receive the flu vaccine every year," said lead study author Dr. Eszter Vamos, a public health researcher at Imperial College London.
Delirium is fairly common, yet often missed, in advanced cancer patients who visit emergency departments, a new study says. Delirium is a serious disturbance in thinking and awareness, according to the U.S. National Cancer Institute.
How can you get an Advanced Medicine Seminar in your city? Just get 50 or more of your friends together and contact info@drbuttar.com to learn the details.
..
Remember to pick up the international best seller "9 Steps To Keep the Doctor Away!"

http://www.the9steps.com/ (if you buy the book, you can get a DVD for an incredible discount!)
..
..