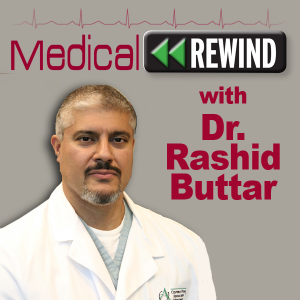 ADHD, ASD, HPV, Cervical Cancer, major project to measure the reliability of cancer research, and much more!
If you missed Medical Rewind with Dr. Rashid A. Buttar and Robert Scott Bell, be sure to go to www.MedicalRewind.com to listen to the show replay.
..
Many American men are infected with the cancer-causing human papillomavirus (HPV), but unlike women, men are more likely to stay infected throughout their lives, a new study finds. About 45 percent of U.S. men are infected with the sexually transmitted disease, as are 45 percent of women. Among women, the prevalence of HPV infection drops to about 22 percent as they age, but it remains high among men, said lead researcher Dr. Jasmine Han. She is in the division of gynecologic oncology at Womack Army Medical Center, in Fort Bragg, N.C.
How can you get an Advanced Medicine Seminar in your city? Just get 50 or more of your friends together and contact info@drbuttar.com to learn the details.
..
Remember to pick up the international best seller "9 Steps To Keep the Doctor Away!"

http://www.the9steps.com/ (if you buy the book, you can get a DVD for an incredible discount!)
..
..