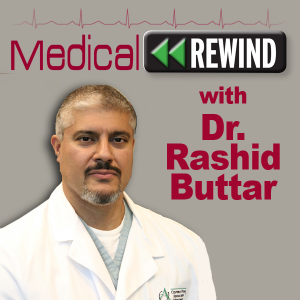 Prescription Drugs, Dorgan (D-ND) amendment, Vitamin C lethal to some cancers, Medical certainty versus conjecture, and much more!
If you missed Medical Rewind with Dr. Rashid A. Buttar and Robert Scott Bell, be sure to go to www.MedicalRewind.com to listen to the show replay.
..
Dems Voting No on Prescription Drug Imports Receive 70% More Pharma Money. On Tuesday, December 15, the U.S. Senate voted against the importation of prescription drugs, 51-48. Offered by Sen. Byron Dorgan (D-ND) as an amendment to the health care reform bill, the provision would pave the way for market access to cheaper prescription drugs, by relaxing restrictions on imports from Canada and other highly-developed countries.
According to researchers from the University of Iowa, ascorbate, derived from Vitamin C, was successfully observed increasing hydrogen peroxide levels in cancer cells, which in turn had a toxic result with cancer cells, killing the cancer cells in lab rats yet not damaging normal cells in the process. The researchers concluded that Vitamin C might, indeed, be lethal to some cancers. 
The whiplash of ever-changing medical advice. Medical scientists and academics must publish their research to advance. Medical organizations must release health recommendations to remain relevant. News organizations feel they must report on research and recommendations as they are released. But sometimes it's hard to separate what's truly a medical certainty from what is merely solid scientific conjecture.
Baby born to woman who locally acquired Zika in US is healthy.  What?? Reports of locally transmitted Zika in South Florida last year compelled federal officials to instate a travel advisory for pregnant women and instilled fear among hotel owners who worried a spread of the virus would harm tourism in the area.
How can you get an Advanced Medicine Seminar in your city? Just get 50 or more of your friends together and contact info@drbuttar.com to learn the details.
..
Remember to pick up the international best seller "9 Steps To Keep the Doctor Away!"

http://www.the9steps.com/ (if you buy the book, you can get a DVD for an incredible discount!)
..
..