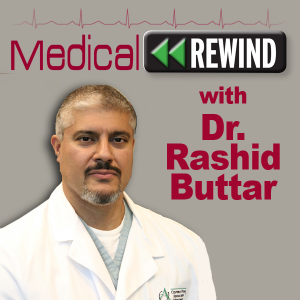 Embryo gene editing, Three-parent baby, Early life antibiotic exposure, T cells, Flame retardants, HPV, and much more!
If you missed Medical Rewind with Dr. Rashid A. Buttar and Robert Scott Bell, be sure to go to www.MedicalRewind.com to listen to the show replay.
..
Scientists for the first time have successfully edited genes in human embryos to repair a common and serious disease-causing mutation, producing apparently healthy embryos, according to a study published on Wednesday.
The doctor who created a genetically modified "three-parent baby" has been reprimanded by the Food and Drug Administration for aggressively marketing the unapproved experimental procedure.
Early life antibiotic exposure causes intestinal dysbiosis and exacerbates skin and lung pathology in experimental systemic sclerosis. 
A new study has found a way of manipulating the differentiation of T cells in the immune system so as to strike a balance between pro-inflammatory and anti-inflammatory cells. This discovery may have implications for treating autoimmune diseases and some types of cancer.
The more flame retardants a pregnant woman is exposed to, the greater the chances her child will have lower intelligence. A new paper in the journal Environmental Health Perspectives calculated that every tenfold increase in exposure to chemicals called polybrominated diphenyl ethers (PBDEs) was linked to a 3.7 point decline in IQ test scores in children. This potential effect is significant.
The number of studies that show that partial immunization via available HPV (human papillomavirus) vaccines is not only insufficient at reducing overall HPV infection rates; the vaccines actually cause rarer, more lethal types of HPV to sweep in and the net effect could be devastating increases in HPV-related cancers.
How can you get an Advanced Medicine Seminar in your city? Just get 50 or more of your friends together and contact info@drbuttar.com to learn the details.
..
Remember to pick up the international best seller "9 Steps To Keep the Doctor Away!"

http://www.the9steps.com/ (if you buy the book, you can get a DVD for an incredible discount!)
Is there life after Trans-D Tropin? YES there is. There is an option. Did you know about the FDA destroying supplement companies by claiming that their products are unapproved new drugs? Click here to read a special message and find out the alternative to Trans-D Tropin.
..
..