Hear what Dr. Buttar and Robert Scott Bell have to say
about this article on the
World Needs "Revolution" in Mental Health Care, U.N. Health Rights Expert Reports
Human Rights group says overhaul of psycho-pharmaceutical industry should begin with investigation into the drugging of 6 to 12 year olds
By CCHR International Mental Health Industry Watchdog June 13, 2017
A United Nations Health Rights expert, Dr. Dainius Pūras, has issued a report calling for mental health care to move away from a biomedical (drug) model. The mental health industry watchdog Citizens Commission on Human Rights says the drug model has led to 8.4 million children — 1 million aged five or younger — being prescribed psychiatric drugs in the U.S. alone.
The United Nations Special Rapporteur on the right to health, Dr. Dainius Pūras, has called for a revolution in mental health care around the world to "end decades of neglect, abuse and violence," he said after presenting his latest report to the U.N. Human Rights Council in Geneva. [1] "There is now unequivocal evidence of the failures of a system that relies too heavily on the biomedical model of mental health services, including the front-line and excessive use of psychotropic medicines, and yet these models persist," Dr. Pūras, head of the Centre for Child Psychiatry Social Pediatrics at Vilnius University, Lithuania, said.
Between 2007 and 2011, Dr. Pūras also served as a member of the U.N. Committee on the Rights of the Child (UNCRC), which held hearings on the increasing rate of children being labeled with Attention Deficit Hyperactivity Disorder (ADHD) and drugged with psychostimulants. [2]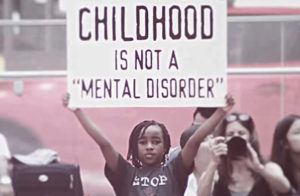 Mental health watchdog Citizens Commission on Human Rights (CCHR) presented submissions to the UNCRC warning about the massive prescribing of psychotropic drugs to children in fourteen countries. [3] In response to the report submitted to one country, the U.N. body strongly recommended the establishment of a system for the "monitoring of the excessive use of psychostimulants to children." The UNCRC was critical of the "medicating" of children "without expressly examining root causes or providing parents and children with alternative support and therapy." [4] CCHR says a mental health "revolution" should start with an investigation into the more than one million 0-5 year olds prescribed psychiatric drugs, including 188,899 given stimulants in the U.S. An additional 4.1 million 6- 12-year-olds are also on psychiatric drugs, according to information obtained from IMS Health.
In his recent report, Mr. Pūras warns that power and decision-making in mental health are concentrated in the hands of "biomedical gatekeepers," particularly those representing biological psychiatry. [5] CCHR's submissions to the UNCRC had raised concerns about this biomedical emphasis.
The United States has one of the highest rates in the world of children prescribed psychostimulants, with 4.4 million children and adolescents on the drugs. [6] In May, QuintilesIMS Institute released the 2016 U.S. ADHD drugs sales and prescription information. ADHD drugs were the 13th highest class in prescriptions at 91 million, up 4.6 percent from 87 million in 2015 and nearly 20 percent from 76 million prescriptions in 2012. Sales of ADHD drugs were $11.2 billion in 2016. [7]
CCHR says the reliance upon the biomedical model is putting children at risk. A study published online in March 2017 in the Journal of Child Psychology and Psychiatry found that ADHD drugs such as methylphenidate and amphetamine-dextroamphetamine are not only ineffective in long-term treatment of "ADHD symptoms" but also can suppress growth if taken into adulthood. [8] Other adverse effects reported to the Food and Drug Administration (FDA) are recorded on CCHR's psychiatric drugs side effects database.
A "Revolutionary" Approach to "ADHD"
According to the watchdog group, the U.S. should look to approaches overseas, in particular Western Australia and Dr. Martin Whitely, former Member of Parliament (MP) and teacher who challenged the monitoring of psychostimulants given children in his state. In 2012, Allen Francis, a U.S. Duke University professor of psychiatry emeritus, writing in The Huffington Post said that Martin Whitely "offers a proven public health cure for this false 'epidemic' of diagnosis and treatment [of ADHD], one that has already worked wonders in his native state of Western Australia." The MP's work caused a massive downturn in child prescribing rates after calling for greater accountability of psychostimulant prescriptions to children. "The resulting more rigorous and independently administered accountability resulted in a dramatic and sustained (60-70 percent) fall in child ADD prescribing numbers," Dr. Whitely stated. [9]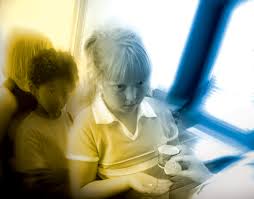 Dr. Whitely helped in the release of a groundbreaking study on the long-term outcomes associated with stimulants in the treatment of ADHD. Known as the Raine study, researchers tracked children from birth to age 14 in Western Australian (WA). Published in February 2010, it provided the world's first independent data on the long-term effects (eight years) of psychostimulants prescribed to treat "ADHD." It found that amongst children who had been diagnosed with ADHD, those "medicated" with stimulants had significantly worse outcomes than those "never medicated." Specifically those drugged were 10.5 times more likely to be failing school than those never drugged. Researchers also found that stimulants may predispose children to the risk of heart attacks and stroke. [10]
Like many experts, Whitely points to the subjective means of diagnosing ADHD that underlies the epidemic of child drugging, saying that "ordinary behaviors like losing things, fidgeting, being forgetful, distracted or impulsive are turned into symptoms for concocted 'disorders' like ADHD. They are not symptoms, they are behaviors; perfectly normal behaviors, especially for children. In some cases they may require some attention, love and/or discipline, but they don't require amphetamines." [11]
TO READ THE REST OF THIS ARTICLE

……..CLICK HERE