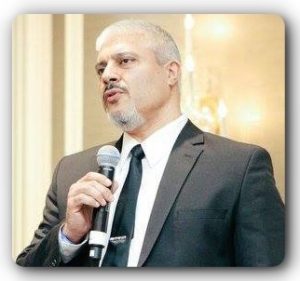 If you missed Advanced Medicine with Dr. Rashid A. Buttar and Robert Scott Bell, be sure to go to www.MedicalRewind.com to listen to the show replay.
Get ready to learn things not traditionally taught to medical doctors!
Some of the things you will hear Dr. Buttar and Robert talk about in this show are:
Mother of U.S. diplomat hurt in 'health attack' speaks out – The mother of
a U.S. diplomat who fell ill after suspected "health attacks" in China is speaking out, sharing her family's harrowing story publicly in hopes of raising awareness about the potential danger facing American diplomats and other workers around the world. Laura Hughes, an Air Force veteran, says her daughter Catherine Werner is struggling with the effects of traumatic brain injury after experiencing strange sounds and sensations at her apartment in Guangzhou, where Werner was a foreign trade officer until being medevaced out earlier this year. She's calling on the State Department to do more to solve the mystery that has eluded investigators since U.S. diplomats and spies starting getting sick in Cuba in late 2016. "I do not believe that our military, our diplomats around the world or here at home are safe," Hughes says in an interview with NBC News Chief Foreign Affairs Correspondent Andrea Mitchell. "Because this this weapon system is creating havoc."
Autism prevalence now 1 in 40 US kids, study estimates – A survey of parents across the United States estimates that one in 40 children has autism spectrum disorder, according to a study published Monday in the journal Pediatrics. In other words, the condition was reported in 2.5% of children, representing an estimated 1.5 million kids ages 3 to 17. A report released this year by the US Centers for Disease Control and Prevention estimated the prevalence at one in 59 children or about 1.7%, based on 2014 data. "Prevalence is not growing that rapidly, although the CDC's data suggests it is still growing," Thomas Frazier, chief science officer of the advocacy organization Autism Speaks, said in an emailed statement. He was not involved in the new report. "What is happening is that these studies use methods that are a bit more liberal and inclusive than the CDC's methods," Frazier said, adding that he prefers the CDC's numbers but understands "that they are likely a bit conservative."
College students fear mold in dorms led to Adenovirus death of University of Maryland freshman – University of Maryland students are growing increasingly concerned mold problems in their dorms may be linked to the death of a freshman who succumbed to the same rare virus that killed 11 children in New Jersey. Olivia Paregol, 18, was early in her first semester when she developed a cough, which later worsened to pneumonia. She died on November 18 at Johns Hopkins Hospital, from adenovirus, which causes respiratory problems. Paregol, from Howard County, Maryland, died less than three weeks after the school learned she had the illness. The university has since said five more students have illnesses tied to the same rare virus. Jessica Thompson told CBS News she and her roommate discovered mold on their shoes and clothes in their dorm back in August — and believes the fungus caused them to fall ill. "You can't sleep at night because the pillow is right next to mold and you're up all night coughing," Thompson said. "We got to go home on the weekends and we would be totally fine at home, and we would come back and would be sniffling and coughing and then have headaches."
Probiotics no help to young kids with stomach virus – Children with stomach viruses increasingly are given probiotics to ease symptoms of vomiting and diarrhea. But a major U.S. study led by Washington University School of Medicine in St. Louis shows that a commonly used probiotic is not effective in improving symptoms in young patients with gastroenteritis. The findings are published Nov. 22 in The New England Journal of Medicine. While rarely fatal in the United States, gastroenteritis—frequently yet erroneously called "stomach flu"—accounts for 1.7 million pediatric emergency room visits and more than 70,000 hospitalizations each year. The study, involving nearly 1,000 children ages 3 months to 4 years, provides evidence against the popular and costly use of probiotics—live microorganisms believed to restore the balance of intestinal bacteria and boost the immune system. "Probiotics have become an increasingly popular way to treat children experiencing acute gastroenteritis," said the study's lead author, David Schnadower, MD, who conducted the research as a Washington University professor of pediatrics and a physician at St. Louis Children's Hospital. "Some smaller studies have indicated that probiotics may help, however, such studies had a number of limitations. We sought to provide independent and conclusive evidence for or against probiotic use in infants and toddlers with acute gastroenteritis."
… AND MUCH MORE – LISTEN NOW!
Is there life after Trans-D Tropin?

YES there is. There is an option.

Did you know about the FDA destroying supplement companies by claiming that their products are unapproved new drugs? Click here to read a special message and find out the alternative to Trans-D Tropin. To order the Trans-D Tropin alternative, Click here.
Remember to pick up the international best seller

(Buy the book from the official website and you can get a DVD for an incredible discount and other complementary add-ons!)
Click HERE for

Free access

to the

AHEAD MAP

(Medical Assessment Program).

Use Invitation Code 11 to gain access.
..